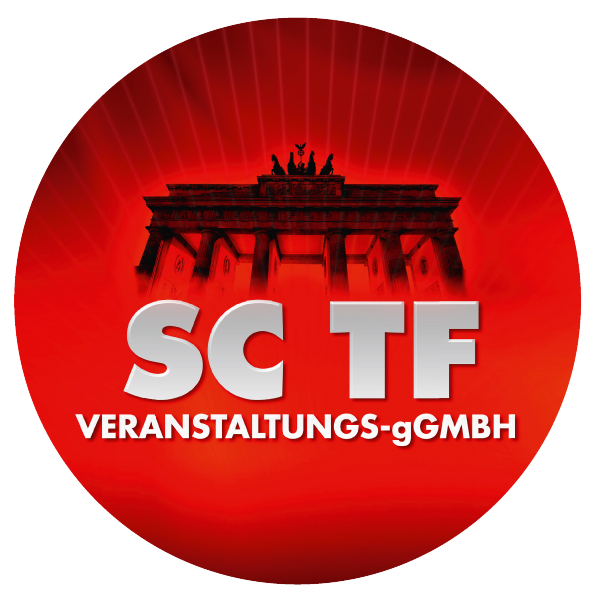 The SC TF Veranstaltungs-gGmbH is an event company whose main shareholder is the SC Tegeler Forst eV is. The sole beneficiary of the profits generated by the gGmbH is the association. The shareholders are only investors and do not derive any personal benefit from the commitment. Children, youth and competitive sports in the SC Tegeler Forst eV are supported with possible profits.
Next to the Berlin company run the other events of the association are also organized by the SC TF Veranstaltungs-gGmbH.

Ro
nny
Me
wis

The former Berliner and now Bernauer, as overall manager, is responsible in particular for implementation planning and approval procedures.
He is the contact person for all things relating to the Berlin company run or one of the many other events of the SC TF Veranstaltungs-gGmbH. He is the point of contact for all partners, sponsors, service providers and everyone else who has questions, no matter how unusual.
Thanks to his professional life as a trained cook, sports and fitness salesman and his many years of activity as an event manager, nothing disturbs him so quickly, good prerequisites for organizing an event with 20,000 participants and over 400 helpers.
In addition to his main job, he is a volunteer athletics trainer in our club. Here he trains boys and girls in the U8-U16 age groups.
Marco Wesner
Marco has been with us since May 2019 and covers the tasks in the IT area.
In addition to creating and maintaining our website, he and Lutz take care of timing and participant administration. Together they ensure that every runner gets their correct running time at our running events and that the award ceremony goes smoothly.
Anika citizen
Anika holds a Bachelor of Arts in Sports Economics and joined the team in January 2022.
Her duties include communication, press and coordination of helpers. Along the way, she also actively participates in the planning and execution of events.
Having already completed her studies in a sports club, she is aware of how important the cohesion of any club is, through the support of the members and all the volunteers.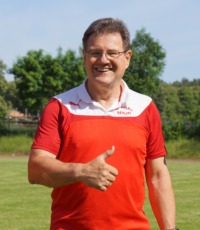 Lutz Raschke
The trained teacher is a computer specialist and works as a test manager for foreign payment applications.
At the BFL he has been responsible for the website and site plans since the first company run in 2002, which caused him many a sleepless night in the immediate run-up to the event. On the day of the event, he put the work with the site plans into action and made sure that everything was in the right place, that electricity and water were put in place and that every stand could be accessed safely. He is now handing over this field of responsibility piece by piece to new hands, helping to ensure that this becomes a smooth handover.
Lutz volunteers as our timepiece on duty at all of our running events. He takes care of setting up the online registrations and on site on the day of the event that everyone finds out their running time shortly after crossing the finish line.
In his time as an active sportsperson, he was a successful long and triple jumper, participant in North German and German championships and ISTAF participant. Today he keeps himself fit by running and cycling.
Volunteer
Big sports events need active helpers! Would you like to experience sport up close and help ensure that the many active people who come to our events every year have a great experience? Then become a volunteer at our events! From catering to the distribution of start numbers or marshals – there is something for everyone. We look forward to you!
soc. Year & FSJ
Give a year of your life to serve people who need help!
Regardless of whether it's a social year or FSJ, there is always a lot to do with us. Training with children, organizing sports events and club administration are 3 of the most important points in which we need your support and we can give you an insight to check whether a profession in this profession could be suitable for you.
Have we aroused your interest? Then get in touch with us!
Therefore, we would like to point out that when we speak of participants and runners, for example, we mean participants and runners. In order to make the texts easier to read, we have chosen either the male or female form of personal nouns. This in no way implies discrimination against the opposite sex. All genders may feel equally addressed by the content of our website!
We thank you for your understanding.